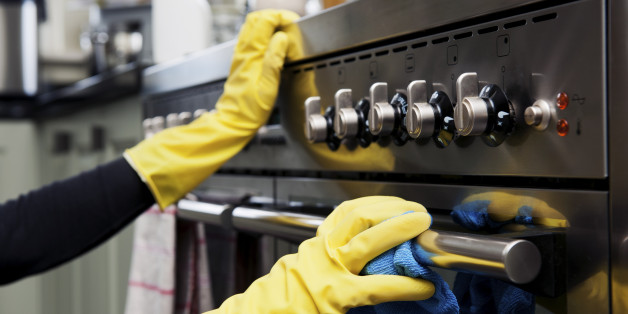 It goes without saying that being a female has its challenges. Sure men struggle at times, but the ladies win all sorts of, "What the hell did I sign up for," battles: bleeding and birthing; wage gaps and "thigh gaps;" our safety and security during times of uncertainty, just to name a few. Through it all, however, there comes a distinct irony that has plagued my mind for three decades: how can we, as women, instead of supporting one another through the daily struggles we each face, attempt to tear each other down instead? I don't claim to be much of an expert at anything at all. However I do have thirty years of bona-fide life experience that leads me to the following conclusion: women are hard on themselves, and often times, even harder on each other.
As a registered nurse with a non-traditional background entering my current role, I can state with full certainty that being a woman requires balancing your strengths and weaknesses at the appropriate moment and with the correct audience in a manner that simply isn't necessary for men. Before moving on, I want to make one thing perfectly clear: my intention is not male-bashing, nor is it glorifying women and all that we do. Contrary to popular belief, women are human too! We neither operate through voo-doo and trickery, nor should we be touted as damsels in distress awaiting salvage from our male counterparts. And yet what I often wonder, in the interactions I have with both men and women regularly, is this: what makes it perfectly acceptable for a man to think only for himself, while a woman feels obligated to please everyone along her path?
I would like to start out by defining the semantics of my verbiage: bitch is not a bad word. Bitch is a word that has become loaded with negative connotations and imagery, and we live in a society that throws it around at every opportunity. To call somebody a bitch is very different to say they are "being a bitch" or "acting bitchy." The two latter phrases are a temporary state — something that implies, "At this moment I believe you are acting in a manner that complies with my standards of bitchiness;" while the former — flat out bitch — is something very different. You see, to be a bitch is to be empowered. I understand that this topic has been beaten to death, and that men and women alike have their own positions on the matter, but my interpretation stands: to be a bitch as a woman is equivalent to being a boss as a man. If I were to consider for my own sake, what qualities make somebody a bitch, that list would contain the following:
– Smart;
– Fiercely independent;
– A leader;
– A no-nonsense attitude;
– Assertive;
– Flexible;
– Courageous.
When you consider those terms and phrases and an image comes into your mind's eye: what do you see? Is it a man? A business executive? Somebody who appears powerful and assertive? The President of the United States? If you separate those very terms from the word itself, it appears the qualities that make a woman a "bitch" are the very same attributes that make a man a success.
Now let's take this consideration one step further: when you meet someone who possesses those qualities — and they are, indeed, female — how do you respond? Do you feel comforted and secure? Or do you feel uncertain and weary? Think of every female in a powerful position that you've encountered in your life, and start way back: your mother. A school principal. A colleague or a manager or some women you've passed in the hall. Maybe even a friend or a lover or a total stranger. What do you feel when you think about a female Chief Executive Officer? A woman as a dominant figure in both male and female dominated arenas? A female as the next POTUS? Do you think she is smart? Is she independent? Does she take charge and lead and not take anybody's shit? Does she have the courage to be doing whatever it is she set out to do? More importantly, do you see her as a bitch?
And now take a moment, and really reflect on this – if you encounter a bitch in the form of a female who is engaged and excited; passionate and committed; utterly insatiable in her goals and aspirations: do you support her? Do you provide her with your assistance as a valuable resource? Do you publicly endorse her and make others aware of her ambitions? Or do you speak one way, and act another? Where men have the absolutely baffling ability to remain emotionally net-neutral in these types of situations, relying on facts and figures and performance as a barometer for success, do women have a tendency to emote and then vote? Or is our passion and vigor simply misinterpreted and, therefore, we are misrepresented?
If you ask a room full of women why a beautiful woman is successful, they may attribute it to her looks.
If you ask them why a powerful woman is successful, they may call her a tyrant.
If you ask why a compassionate leader has climbed the ladder, it is perhaps because she pleases and panders.
And if you ask why an independent woman is successful, they may say she is catty and cutthroat.
It seems to me that the very people who should be utilized as a catalyst for change become a place for comparison – unfortunately, the appraisal is not always a positive one. What lies at the root of this distrust and dismissal of one another? Why are we as women so determined to fight for our own rights and freedoms and privileges, yet so quick to discourage those very examples that advocate for us? As a registered nurse, my career exists in a microcosm of this very point of contention and issue of concern every single day. Historically a predominantly female field and still heavily dominated to this day, it seems that the more traditionally "feminine" qualities – nurturing, caring, and quiet stoicism – are still viewed as the norm by patients and colleagues alike. Once I entered the world of the intensive care unit, I was exposed to a very different variety of female values: critical thinking, aggressive action, and a level playing field were touted by my peers, and despite my initial fear of being drowned by a sea of judgment and misunderstanding, I quickly realized that being a "bitch" was an asset. By serving as a fierce advocate; through intense knowledge and understanding; by leading change through collaboration with others; this world demonstrated precisely why women were not the stereotype of a delicate and fragile feminine presence to be seen and not heard. These women were loud; and they were clear; and although they are certainly not perfect, they are a prime example of why being a bitch is immensely more powerful than simply being a bystander.
We as women have come a very long way, yet we still have so far left to travel. Until we can come to a place where we promote growth over gossip and inspire instead of incense, we may never find the same quality and consistency of success in male dominated arenas as men achieve. This is my challenge, to myself and to all of my sisters, who blame themselves and doubt their abilities and downplay their accomplishments: stop making excuses, and start making a difference. If you want to advance in the corporate world, get yourself an MBA and generate a network and work your ass off. If you want to raise your children and be a mother, instill in them the courage to endorse their own thoughts and feelings while challenging the status quo. If you want to be an author, write about what feels right (not just what sells books). And if you want to be a nurse, make sure you know how to be a bitch when the time comes. Who we become depends on how we choose to overcome our obstacles and embrace our aspirations. We can stand together and create the change our future daughters will feel proud to see, or fall apart and watch the pendulum swing backwards once again.
Sell yourself.
Be your own commodity.
And raise the standard higher.
You are the single greatest asset in the business of being a bitch.