This Thursday morning, I'll wake up at 5:30 a.m. to the sound of my alarm and take a bleary-eyed trip into the bathroom. I'll brush my teeth and wash my face and get ready to go to work at the hospital the same way I've done every shift for the past three and a half years. What makes this day so different, however, is that while you'll be prepping the oven for your afternoon roast, my hospital colleagues and I will be giving thanks within the walls of a surgical intensive care unit. We exist in a world where we cannot help but feel thankful, for we are not the ones confined to the bed or strapped to a ventilator or tethered to an artificial heart or kidney or lung. We work in a place where tube feeds replace turkey; where sepsis trumps stuffing; where we battle broken hearts and downtrodden spirits instead of afternoon naps and football snaps.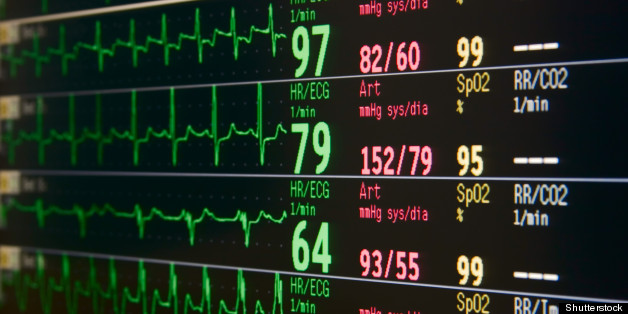 We are the holiday warriors. The "tis-the-season" team. My fellow nurses — along with the nursing assistants, respiratory therapists, physical and occupational therapists, physicians, advanced practice providers and others — we are the Pilgrims of a brave new world. We are the holiday elves that push to place our patients on the good list – one that allows them to survive another wintry night and see another day. We are the whimsy workers in a winter wonderland that literally chill our patients with the intention of preserving their brains after cardiac arrest. We are the Turkey-Day brigade who places and manages balloon pumps instead of watching balloons along Macy's Day Parade; who breathe life and circulate blood into the bodies of those who would surely give thanks if they could. Tryptophan is at the very bottom of the list of chemicals that concern us, for with emergency heart surgery we are enemies of sleep. We are brown gravy warm and pumpkin spice sweet, ensuring that our patients and their families can celebrate a time of thanks within reason – given the circumstances in which they find themselves. Us nurses in the ICU, we feel the constant pressure: you're guests in our home, and we hope to provide you with exactly what you need to drift through the holidays into a brand new year.
The reality is, some of our patients won't make it through the holiday. Some may barely survive the shift. Despite our best intentions; despite our strongest efforts; despite the advances that science and technology can offer: some will still die — leaving our elven spirits tarnished, our thankful hearts in pain.
So if you have the chance to spend this Thanksgiving with your loved ones, soak in every moment — the colorful sights, the delicious smells, the sound of laughter that comes from satisfied bellies and full hearts. My family is always disappointed when I tell them that I'm scheduled to work my thirteen hour shift on the holiday, but I gently remind them the simple reality: I signed up for this. I entered this profession understanding that I would have to sacrifice my time around the holidays to take care of the infirmity of others. So when my alarm clock sounds on Thursday morning and I put on a fresh pair of scrubs, I'll look up to the sky and give thanks: I'm thankful for the opportunity to help save the lives of those who have seen the darkest of days. I'm thankful for cold turkey and all of the fixings that punctuate my lengthy to-do-list. I'm thankful for a team of coworkers who are more than just colleagues – but family of the most dysfunctional kind. And I'm thankful for the families who allow me to see what gratitude truly means, and how grand blessings can be counted in the smallest ways.
Tube feeds and turkey. Sepsis and stuffing. Code blues and "thank you's" and teamwork and tears. I am a holiday warrior — I am an ICU nurse. Even when my feet are sore and my belly is hungry — every holiday, every shift — my heart is full.